Rocco Carriero
Rocco donated 3,000 lbs of first aid kits and paid to ship them by plane to the war crimes districts surrounding Kyiv. When you would like financial advice, please think of Rocco Carriero of Ameriprise Financial.
Video of Rocco's shipment
delivered to the individuals he helped.
I was impressed with how quickly iLoveUkraine started and that they shipped 10,000 lbs of supplies in their first three weeks. I am happy to leverage the resources of our business to help Ukrainians in need.

Shannon Flaherty-Zucchero

Shannon and her husband Mark donate our iLoveUkraine logo bumper stickers. Pick up your bumper sticker in one of their Flying Point Surf and Sport stores. They also offered to help us with everything from outdoor space to trucking our supplies.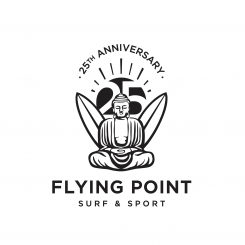 The war in Ukraine needs to end. Until it does, we will work with iLoveUkraine to do whatever we can to help those who need it.

Chris Murphy

Chris donates his trucks and loads them for Kate to drive donations from Southampton to a Meest shipping representative in Old Beth Page. Chris also offered to help us additional storage facility.

Gubbins Family
The Gubbins family donated soccer uniforms to Ukrainian refugee boys staying in East Hampton. Gubbins was also the starting point for the
iLoveUkraine scavenger hunt event
. When you need sporting wear, please think of Gubbins Running Ahead.